[ad_1]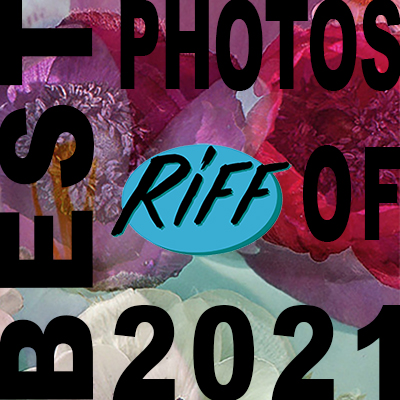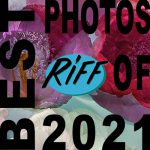 The concerts returned, at first timidly then in force. We asked our photographers to share their favorite photos, including Lil Baby and Lindsey Stirling. Some of our photographers have reported feeling rust after such a long break. Others are still waiting for it to be safer to be in public. But overall it looks like the music is healing again.
In no particular order, here are the RIFF Photo Team's favorite 2021 concert photos.
Lil Baby at the Oakland Arena – September 25
Following Lil Baby throughout his career, I really enjoyed his nonchalant but aggressive flow. He doesn't scream or raise his voice, but the way he projects and his use of the 808s are executed really well.
At Oakland Arena, he performed with Lil Durk, where the two went back to back, exchanging worms. As Lil Baby sat on a sofa on stage, he looked straight into the crowd and looked at my camera. I hadn't noticed it at the time, but couldn't believe it while editing the photo. This photo has become one of my favorites because it looks so personal, yet candid. – Matt Pang – @mattgods
Tinashe at Warfiled in San Francisco – October 19
Tinashe's concert this year was nothing short of extravagant. It was a lot of fun shooting as the energy at Warfield electrified not only myself but the crowd. A three-tiered scene added to the challenge of capturing the perfect photo in the moment. This photo strikes me the most because I was able to catch Tinashe in a golden light that complemented her skin and captured the details of her outfit and makeup. I also love the ring that hovers above her like a halo, which shows that she is the focal point of the photo and of the moment. – Onome Uyovbievbo – @ by.onome
Lindsey Stirling at the Concord Pavilion – September 3
Lindsey Stirling's shows are a stunning piece of performance art, breathtaking in both sound and visual production, so it makes it easy for us photographers.
However, that night our firing position at Concord Lodge was so far to the left of the stage that I couldn't see half of the stage. It made filming a lot more difficult than usual. I was delighted to have this photo with her dancers despite the challenges. – Steve Carlson – @SteveCarlsonSF
J. Cole at Oakland Arena – October 20
It was a rainy night when J. Cole performed at the Oakland Arena and as they set the scene after the 21 Savage opener I knew J. Cole was about to deliver. a visual art of performance to its audience. Large groups of personnel used forklifts to move production parts around the stage.
After the curtains fell, J. Cole came out knocking right in front of a flaming basketball hoop. This show was like a sold-out Warriors game with an ecstatic crowd and themed props. As J. Cole soaked up everything halfway through, I was able to capture this photo. – Matt pang
Korn at the Oakland Arena – October 18
Korn is one of those bands that I grew up listening to without ever having had the chance to photograph. Jonathan Davis with his HR Giger microphone has always been an iconic image I wanted to capture, and a month ago I had the opportunity when Korn performed Shoreline Amphitheater in Mountain View.
However, during this show, Davis was still recovering from COVID-19 and was mostly relegated to sitting on a throne. Luckily Korn was added to the System of a Down tour a month later and I got another chance. This photo captures the massive energy and celebration that Korn summoned from the crowd. – Derek Tobias – @simmonstobias
KISS at the Shoreline Amphitheater in Mountain View – September 10

It was my "first KISS" for such an iconic band.
I remember when I was a kid watching their videos on MTV in wonder and thinking, "Wow they did a great performance", KISS always seems to be having fun and loves to do great performances for their fans.
They are in the Rock and Roll Hall of Fame; I think that says it all. – Sean Liming – @ S. Liming
Walls at Cornerstone in Berkeley – July 8
Right after theaters reopened, my first show of the year was DJ Fresh, Murs, Eligh and The Grouch of Living Legends. It was also my first non-traditional hip-hop show and the energy and collaboration of the artists on stage blew me away.
This is my favorite picture of MURS from his set. He had such great energy, taking in the air alternating with Eligh and The Grouch. – Karen Goldman – @ xposure120
Masonic bleachers – October 16
There is a special place in Heaven for artists who let photographers film their entire show, and the bleachers are well on their way to holiness in my book
There is something special about capturing a moment with an artist at the end of the show when the initial excitement gave way to exhaustion and emotional connection with an audience, and I was grateful to be sure. the balcony to capture this image of Jack Antonoff in the middle of Bleachers' show at the Masonic in October. I also love how this moment, back to back with saxophonist Evan Smith, echoes the relationship between Antonoff's greatest muse, Bruce Springsteen, and Clarence Clemons of the E Street Band. – Steve carlson
J Balvin at the Outside Lands Music Festival – October 31
J Balvin blew me away with his performance at the end of a long weekend roaming Golden Gate Park. Music, dancing, pyrotechnics and the light show made the whole performance and were perfect for taking pictures. I took this photo when he first took the stage after a countdown full of flames hovering over the stage led to fireworks and J Balvin taking center stage. He stood there for about 10 seconds as the crowd went crazy, and it was like a great weekend. – Adam Pardee – @adampardeephoto
MisterWives at the Regency Ballroom – November 23
MisterWives took to the stage with a very dynamic presence upon their return to San Francisco, filled with sparkly and coordinated outfits and instrumental solos. As a photographer, it was difficult to keep up with the fiery Mandy Lee, as she covered every inch of the stage, making sure she was up close so all fans could hear her powerful voice. Their performance was not one that I will soon forget.
Black Veil Brides at Warfield – October 3
Even though I haven't been to a lot of concerts this year, I still got the chance to see some of my favorite bands. One of the most memorable was Black Veil Brides, touring with DED and In This Moment. This photo included a bit of luck: right angle, position and timing. This show was only the second date on the tour that drummer Christian "CC" Coma was with the band (yes, recovering from COVID-19. This photo shows the high energy I expect from Black Veil Brides. That shows Andy Biersack singing with the crowd, guitarist Jinxx (Jeremy Miles Ferguson) and bassist Lonny Eagleton are banging their heads. Not in the picture, but Eagleton and CC were sharing one of those rhythm section moments we see at almost every rock concert. – Nathan McKinley – @ memories.by.mckinley
Megan Thee Stallion at BottleRock Napa Valley – September 5
Megan Thee Stallion closed the weekend at BottleRock in Napa with a crazy performance. She was on point with amazing choreography and great lighting. I had so many beautiful photos that it was difficult to choose. I honestly think she performs for the photographers on her first two songs. I have another photo where she looks straight into the barrel of my lens. It was a memorable performance as it ended my long weekend and it was my first gig since February 2020. It was a wild long weekend where I took pictures of 43 different acts. РAdam Pard̩e

[ad_2]